Authentic Production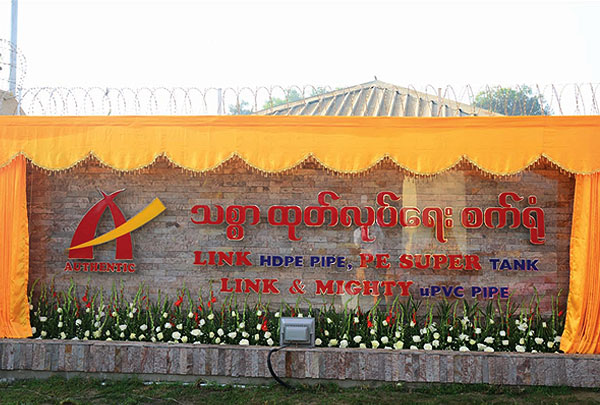 Authentic Production Started manufacturing of HDPE Pipes, and fittings, uPVC Pipe, PE Water storage tanks and septic tanks in Myanmar starting from 2013 with over 400 different products totally. The factory capacity is now rapidly expending 200 kinds of products more to meet a huge demand in water and wastewater industry in Myanmar.
Authentic Production is related in the construction and design of water and wastewater supply, treatment and installation business as it is a sister company of Authentic water and wastewater with many successful big projects in the industry of water and wastewater sectors.
With the innovative technologies, continuously doing research and development of new products and controlling quality of raw material and finished products, Authentic is ever ready for manufacturing with highest quality, advanced technology, ski11fu1 workmanship, and turn key service for customers as these are the most fundamental causes of Authentic to get success.
Authentic is one of the largest polyethylene and polyvinyl manufacturing companies in Myanmar. The factory located in Yangon and manufacturing different products with 300 staffs. As a successful market leader, Authentic continuously doing quality control of every stage from raw material to finished products, supporting R & D facilities, and learning latest technologies to give consistent product quality in everytime.
Authentic Production has been accredited ISO 9001:2008 since 21st October 2014.